Having trouble getting your motocross dirt bike boots clean? No worries, we'll show you how to clean motocross boots.  Grip Clean heavy duty hand soap makes the perfect boot cleaner for dirt bikes and any other type of muddy boots you might be wearing.
There are many ways of using Grip Clean hand soap. From your hands, to cleaning stove tops, and even giving your dirt bike BOOTS a scrub after a few rides! YES, that's right, Grip Clean will put the life back into your boots.
We recently did an experiment with our CEO Bryce Hudson (a professional motocross rider). And to say it was successful would be an understatement!
After a LONG day of riding in the dirt we brought 1 boot to the lab. With a basic kitchen sponge and a few squeezes of GC later we found ourselves with a bright white boot again.  
Who would have thought an all natural hand soap could be so universal. From getting the dirtiest grimes off your hands to the dirt on your motocross boots? Well we did!
From now on we will be featuring a blog series monthly called " 101 Ways of Using Grip Clean". We will discuss all the creative & different ways of using our hand soap. And if there are any ideas you feel we should test, drop us a line below and we will put it to the test!  
- Team Grip Clean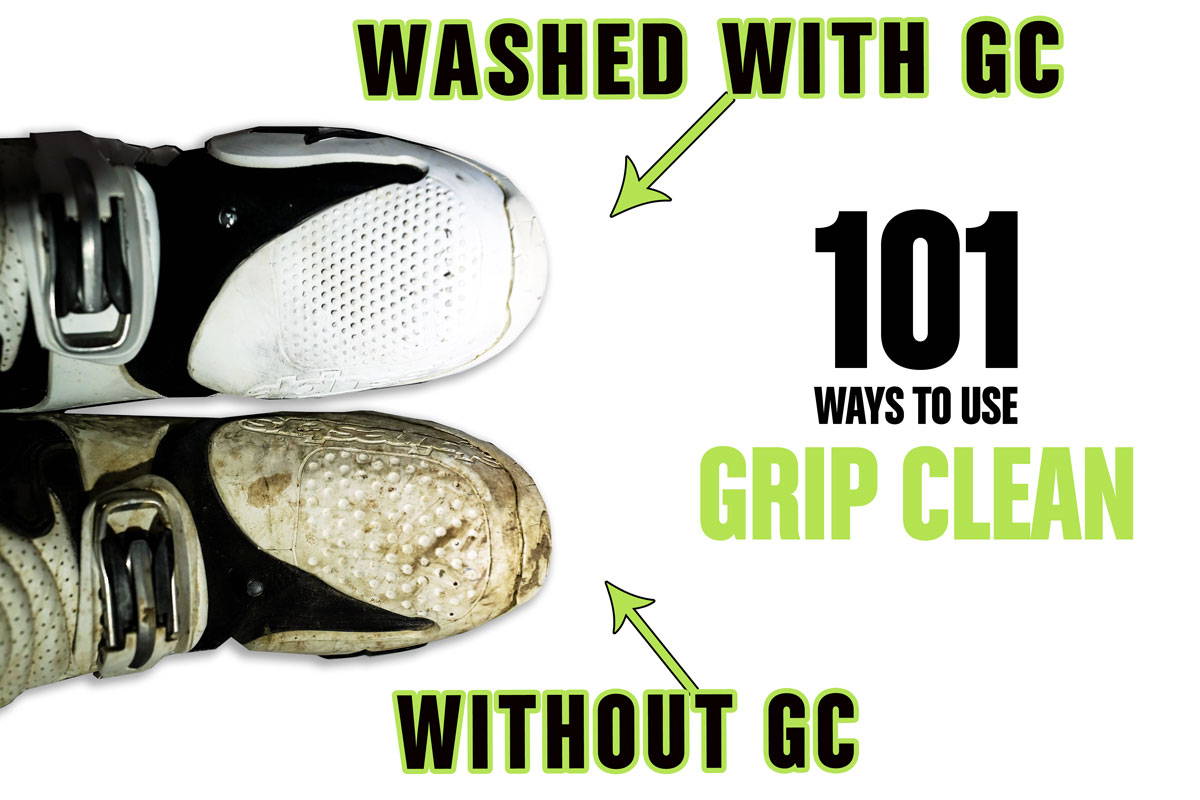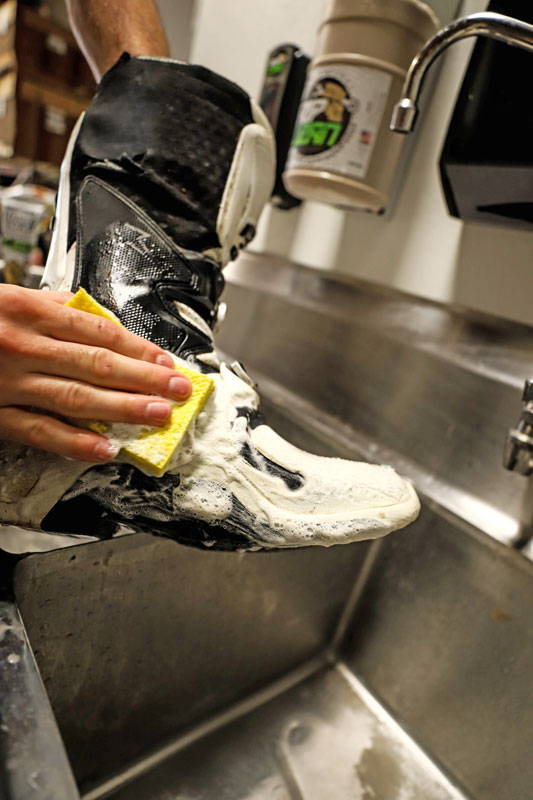 Apply a squeeze of Grip Clean to your sponge / scrubber and apply some elbow grease.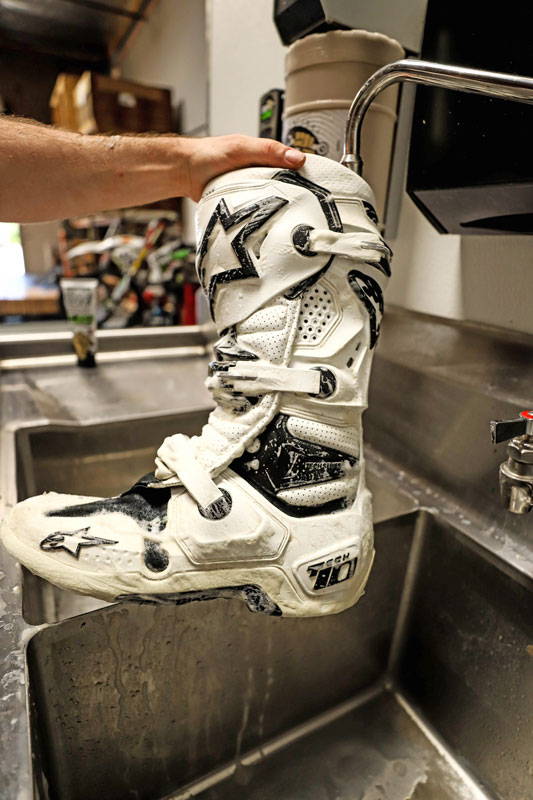 After a good scrub rinse your boots clean for a shine you've never seen before.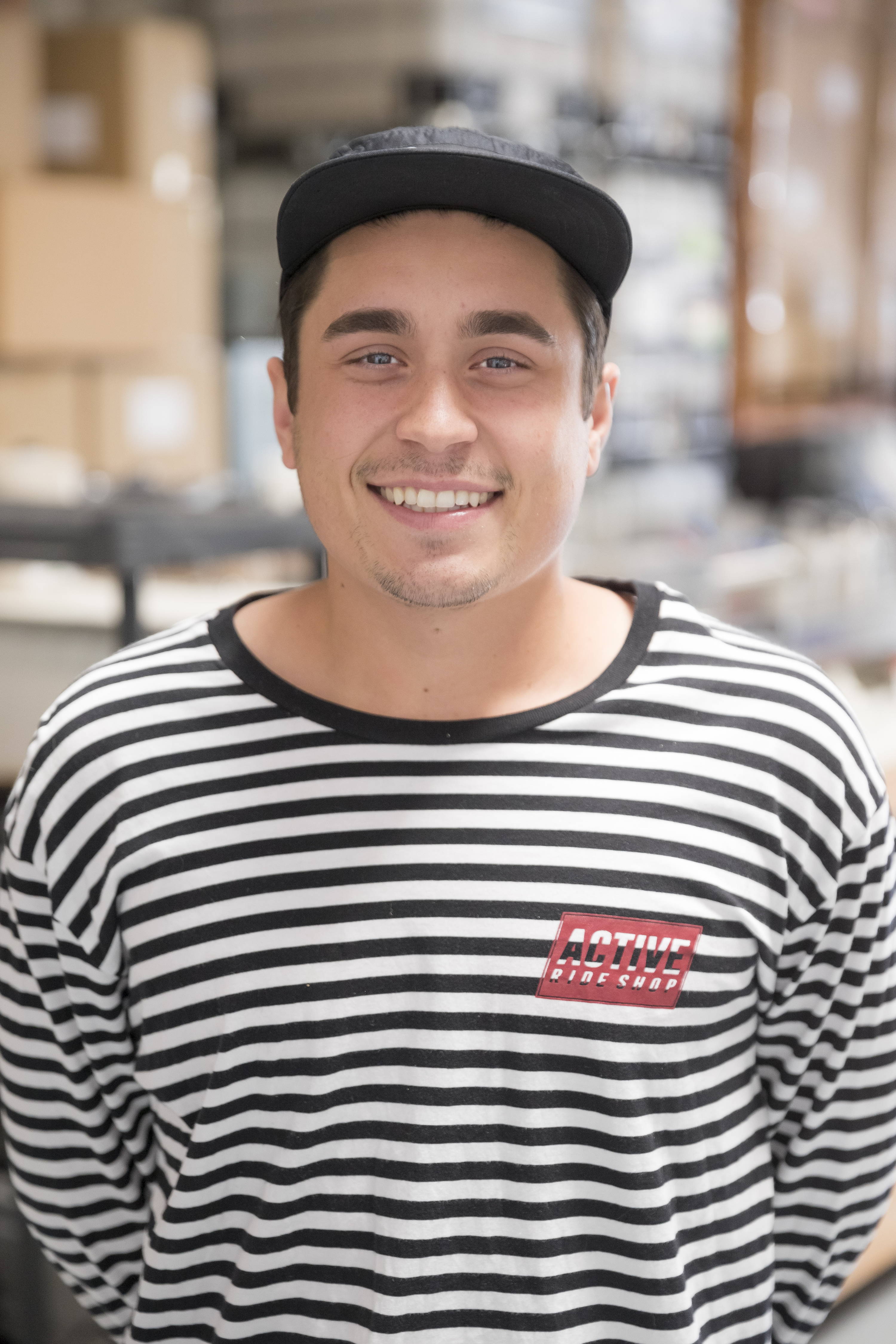 ALBERT GARCIA
Starbucks lovin', tech-savy, social media guru that's here to stay.