Inside Bryce Hudon's XGames Bike
We show you the modifications Bryce uses for his Step Up competition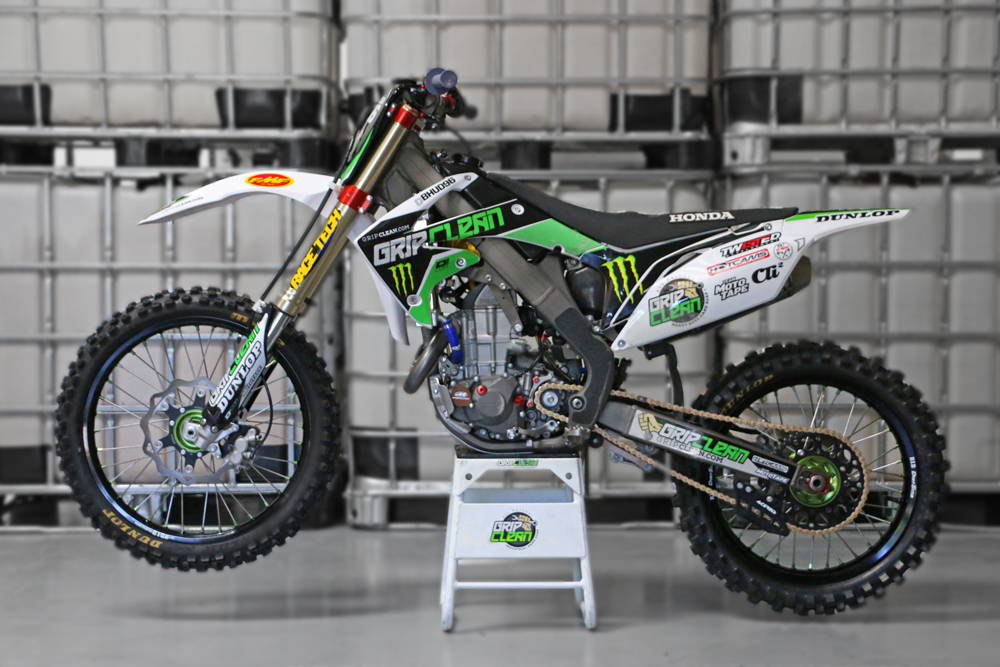 What's Inside Hudson's Honda CRF450?
I get a lot of questions as to what modifications are done to my 2010 Honda CRF450 motorcycle to get it ready for XGames and the Step Up competition. If you are not familiar with "Step Up", the best way to explain it is that is basically Pole Vaulting with a motorcycle. A bar is raised higher and higher, and the last man standing wins.
I purchased this used 2010 Honda CRF450 back in 2014 and the bike was ROASTED. We knew we were going to completely re design the bike, so we took a sweet deal and starting building from the ground up. To start we stripped the bike down to the frame, sand blasted it, and then had it hard anodized to give the frame a gun metal grey look. After that, it was time to start assembling with parts from all the top brands and sponsors in the industry.
---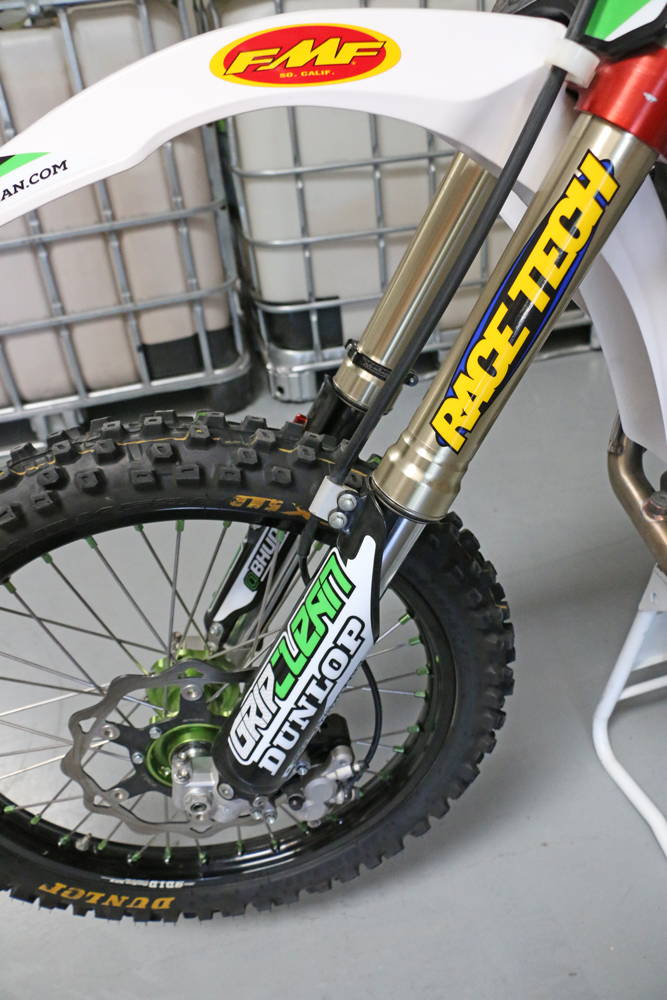 In Step Up the landings are extremely harsh. We started with the suspension and had Race Tech custom valve us something extremely stiff with little rebound. This helps to absorb the heavy initial impact without the bike rebounding to hard back into your hands. Stopping is also equally important, so an oversized Galfer front brake rotor was installed.
---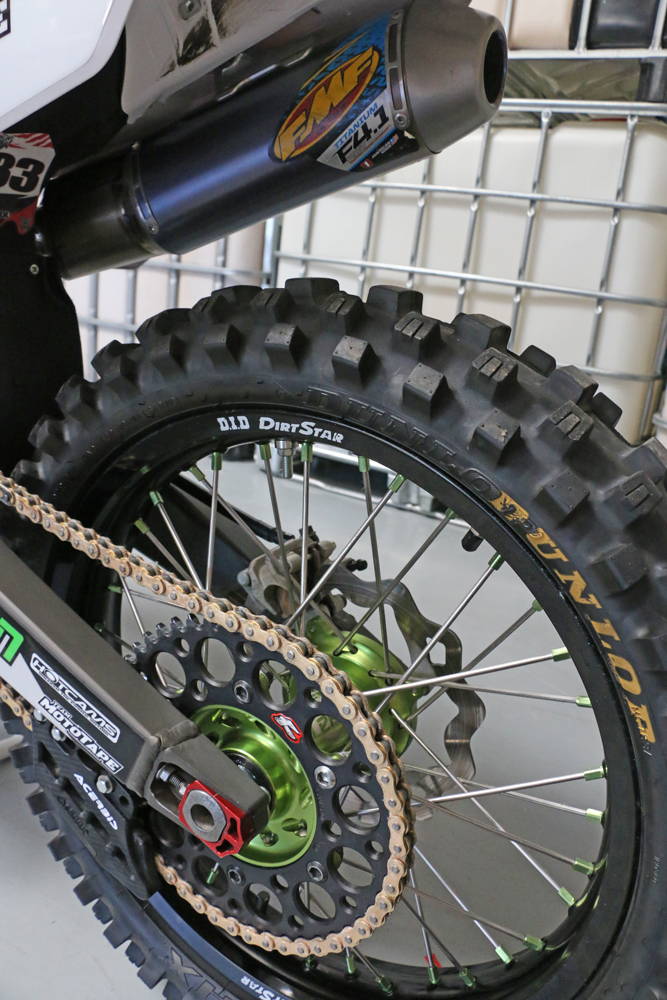 With the hard landings, strong durable wheels are a must. We had Noreworx lace us up with 1-piece CNC machined hubs with heavy duty spokes on a DID DirtStar Rim. Our tire of choice for ultimate hookup is a Dunlop MX 32 with an extra heavy-duty tube.
We also had our guys up at FMF racing custom make us an exhaust pipe which allowed for better air flow with no sound restrictions as X Games does not regulate this. The bike is LOUD!
---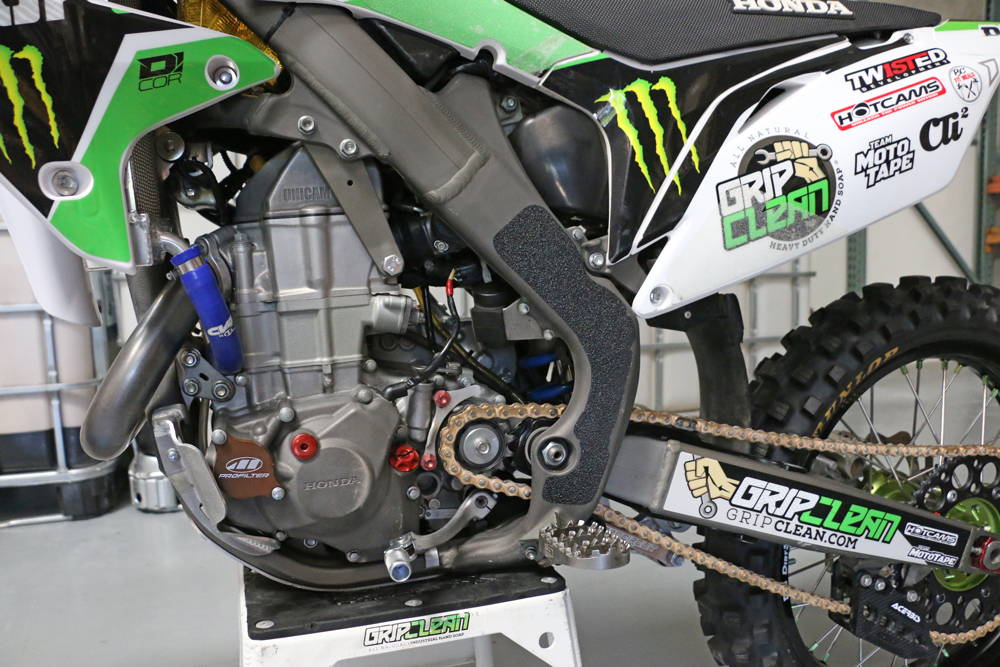 Of course we had to do something special with the motor to make it as fast as possible with as much torque as we could get. Vertex Pistons came on board and supplied us with a BIG BORE kit. We upped the cc's from 450 up to a 480cc fire breather with HotCams supplying the overhead cam to increase throttle response.
---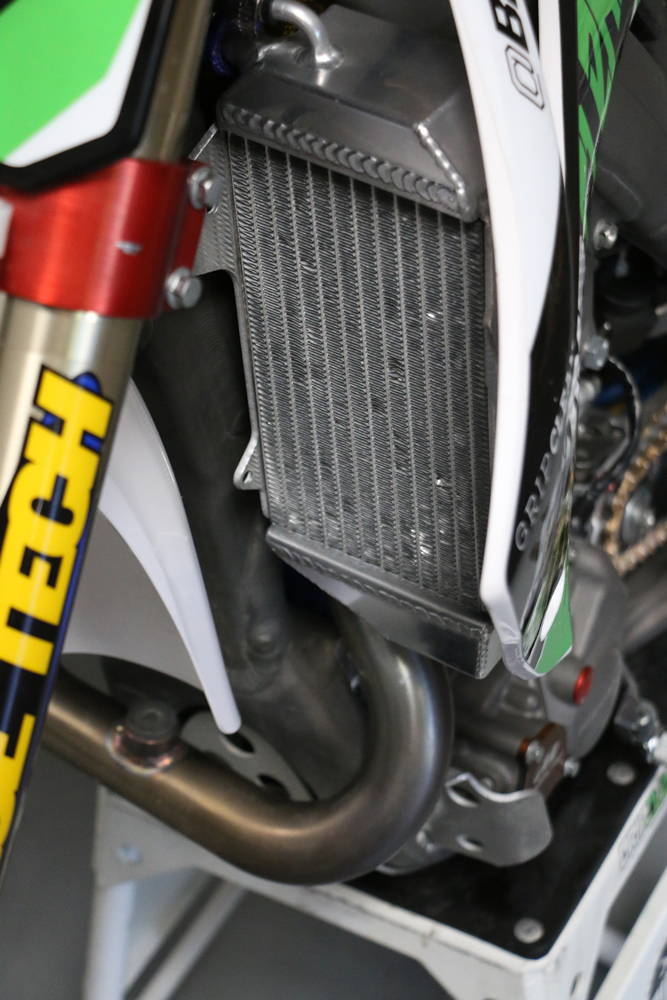 With the oversized motor, overheating became an issue. We installed over sized radiators to hold more fluid and keep the bike running much cooler.
---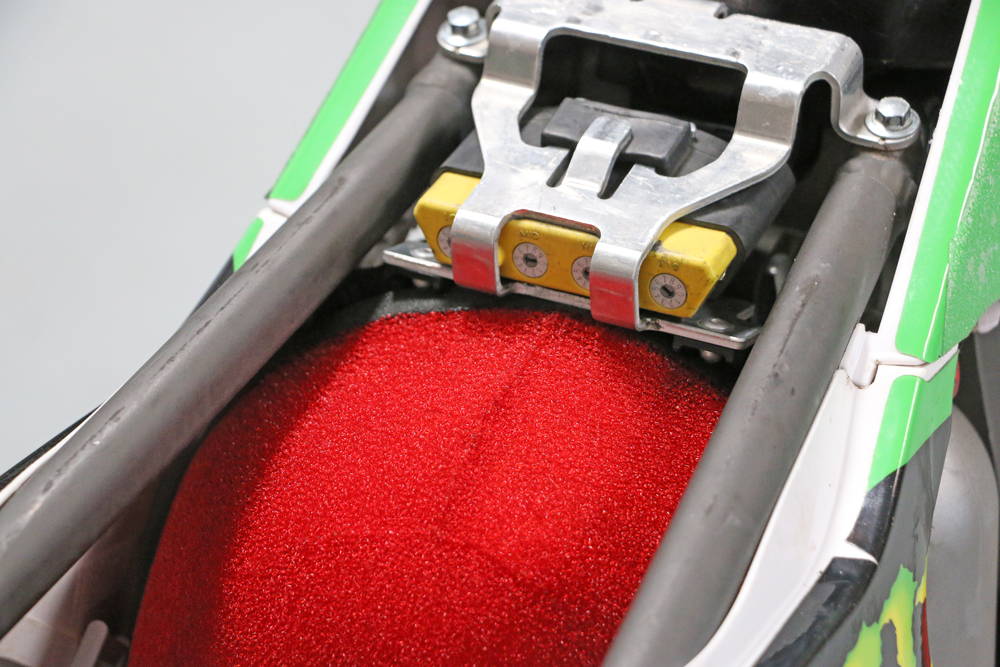 Having the larger motor helped increase power, but it wasn't fully utilized until we installed a fully customizable Vortex ignition box. The boys at Twisted Development then put the bike on their DYNO machine and tuned the bike for ultimate power and response.
---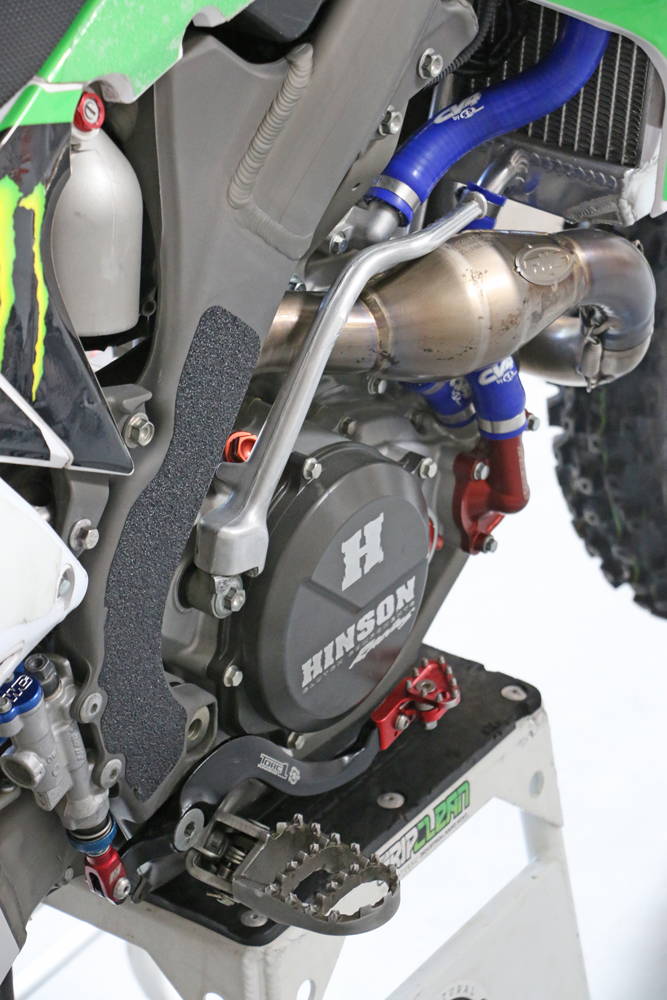 A Hinson clutch was installed to ensure power was getting delivered to the drive train. Pro Circuit with a high-pressure water pump and cover, Works Connection with the engine dress up kit, and Torc1 with a custom brake lever. Also MotoTape custom cut frame tape helps keep me glued onto the bike all while looking extremely trick on the frame.
And the last cherry on top was a top quality graphics kit from D'cor Visuals.
---
---
Be sure to tune in this Saturday July 21st, 12pm CT on ESPN to watch Bryce compete live!